Take a free guided walking tour of Vilnius
On a budget or just looking for something free to do in Vilnius for a couple hours? Then look no further than Vilnius Free Walking Tours!
Take part in free walking tours of Vilnius city run daily from in the front of the monument of Gediminas at Cathedral square  by Vilnius Free Walking Tours.
Old Town Tour
Learn the proud history of Vilnius oldest district affectionately named Old Town, or in the native tounge, Senamiestas. Walk down the cobbled stone streets and experience Lithuanias rich culture whilst emerging yourself in the deep history that encompasses Senimiestas.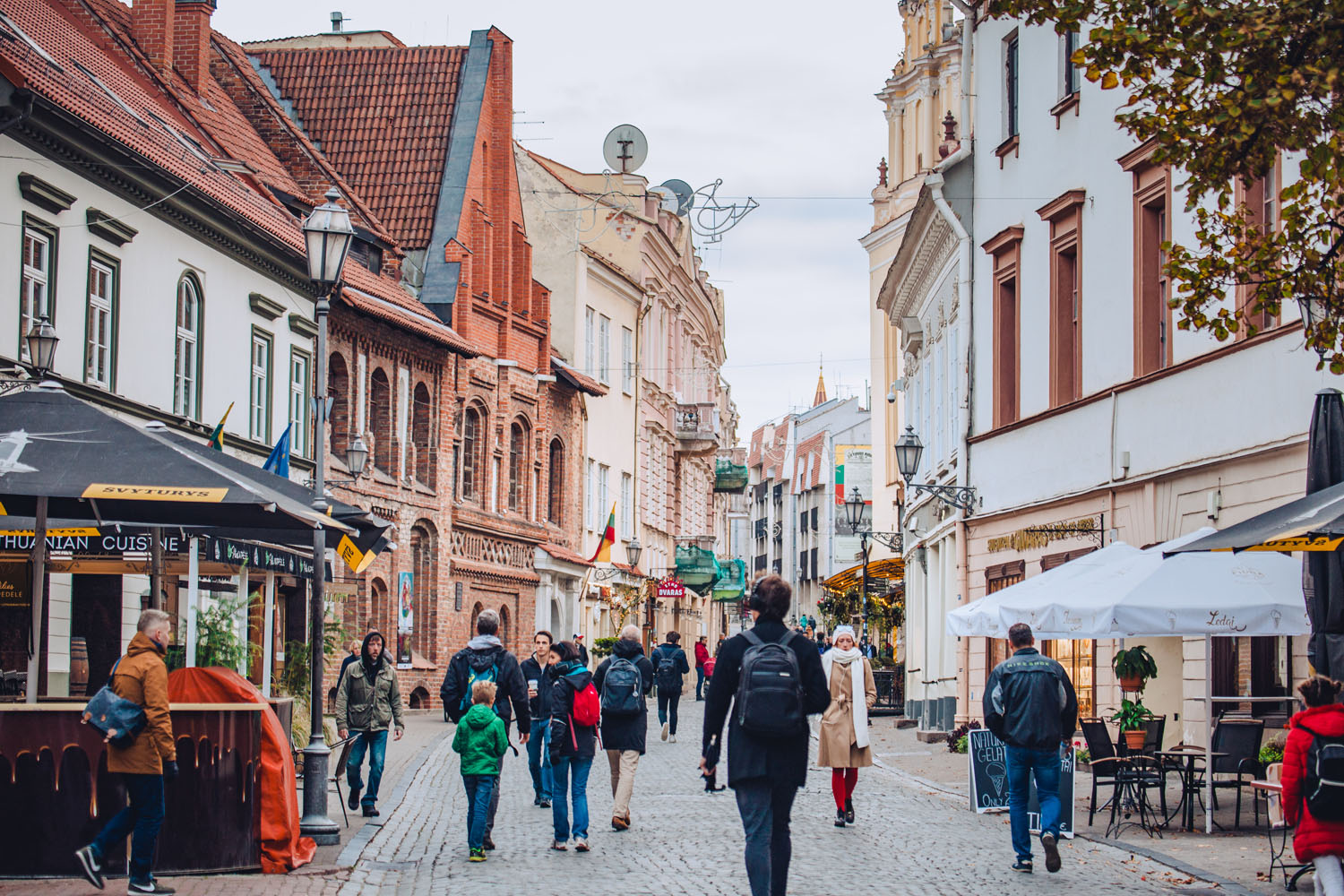 What time? The Old Town tour is run daily from at 10:30 am.
Undiscovered Tour
Vilnius Free Walking Tours writes..
"Undiscovered Vilnius free tour is the best way to get a different perspective of Vilnius. If during the Old Town Tourwe travel in time and take you back to the medieval Vilnius with its beautiful sites and magnificent churches, the Undiscovered Vilnius tour focus on the less known areas of Vilnius that could be hard for a traveler to discover on it's own"
What time? The Old Town tour is run daily from at 1:30 pm.
So what's the catch, is it really free?
It is! Though you can show your appreciation with a tip to your guide if you feel you have had a great time.
Things you'll need to know!
You do need to book at least one day in advance.
Duration of the tours a from 2-2.5 hours
All Free walking tours are in English only. Though it is possible to book tours in Russian, German
For Undiscovered Free Tour you should be prepared to use public port which costs 1 EUR per ticket.
Tours run rain, hail or shine, so you wont miss out but be prepared to wear appropriate clothing.
Prefer something a little more personal? Vilnius Free Walking Tours also offer private tours for a one on one or small group experience.
Seen enough of Vilnius already and prefer something different?
You're also in luck! There are private tours of Trakai Castle available for booking at a time convenient for you, though unfortunately they aren't free, but the cost includes 4.5 hour private your with pick and drop off form your hotel.