Where to stay in Vilnius?
Vilnius is the capital and the most visited city in Lithuania. Everyone travelling to another country always gets curious about where to stay when they get there. Either for tourism or business, short term or long term or even permanent relocation, deciding where to stay is a key decision.
To find a reasonable, budgeted and suitable place can be a challenge at first. This whole process could be a little easier if you have a proper guide about the main aspects of your concern.
Accommodation, food, restaurants and many other entertainment options are available. You can enjoy meat-stuffed potato dish called 'Cepelinai' and local potato pancakes are delicious here. There are plenty of nice places where you can easily roam around. Due to the low population and high immigration-out of the young generation, there is a lack of expert staff in many fields of business life. Companies continuously require specialists in different fields of expertise. There may be attractive employment opportunities if you are planning to move here permanently.
So where to stay in Vilnius? The old town considered is the best area to stay and live because many events and attractions are just at a walking distance. But it can be pricey, so we've listed some alternatives as well.
Old Town: For restaurants, bars, cafes, museums, nightlife
Train Station area: Budget stay and easy access to intercity trains and busses.
Uzupis area: Near to cultural events and attractions as well as the old town.
Snipiskes area: For business travellers. This is an area where all big business centres are located.
The old town is called the centre of Vilnius. It is an excellent area to stay in Vilnius. You can easily visit the main attractions of the city with short walks from here. This area is very compact and serene. You can easily take a walk to famous places of the city. The old town in Vilnius is a good suggestion both for the short term and long-term stays. Gedimino, Pilies and Vilnius cathedral square are proper considerations for accommodation in the old town. The Old town is filled up with the options of good restaurants and shops, and you can easily enjoy your time if you are staying here.

There are so many options available for accommodation in the old town. Hotels, hostels are densely populated in this area. Also, you can easily rent an apartment if you are planning to move here permanently or to stay long term.
The old town is the best area to stay and live because many events and attractions are just at a walking distance. If you decide to stay here, then it can make your life easy if you have the budget to afford.
2.
Vilnius Train Station Area: for short term and cheap stays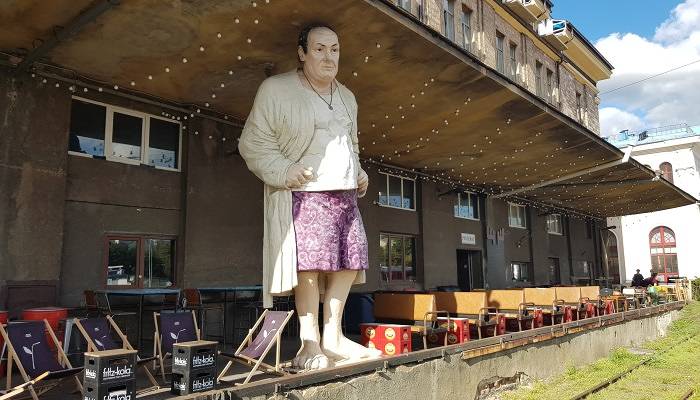 This area around the Vilnius train station is also an excellent option for a real budget stay in Vilnius. The intercity and international bus and train terminals are next to each other which makes traveler reach the transportation spots without losing time. Although the area cannot be considered as a very nice area to stay in Vilnius some options and choices make this place a preferred place to stay.
3.
Vilnius Uzupis Area: for coolest stay
Is a remarkable district to stay. It is an independent state with lots of good sceneries and other fun activities. There are so many attractions to see in this area like, art, landscapes, sculptures and many other fun activities.  It is an excellent place to stay here if you enjoy a calm and quiet environment around you. Uzupis is one of the top places to visit in Lithuania, and there are so many cheap options available here to stay in Vilnius.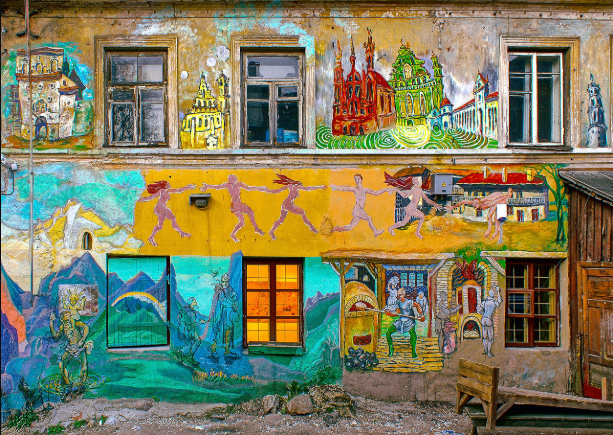 4.
Snipiskes Area: for business travellers
Snipiskes is the business centre of Vilnius with newly built big business centres, convention halls and the offices of big companies.
There are also few shopping centres in this area which make it attractive for tourists and families who want to spend some quality time indoors. But even if you are a shopaholic if you are not in Vilnius only-for-business this area would be your second choice as it is not as close to the old town which is the heart of the city.

Conclusion
Vilnius is a very small city when compared to many capitals of the world. Transportation is cheap and easy with very well integrated technology applications into mobile phones. As explained in this article you have all options in your hand. As a matter of fact which part of the city you would choose to stay will not have a major effect either on your life in the city or your travel memories.